NEW QUICK & EASY TOFU
DISCOVER A WORLD OF FLAVOUR
Latest blog
Posted

·

1st July 2019
If you're a fan of our frozen range, we have some news for you. Sadly, our vegan M......
Read post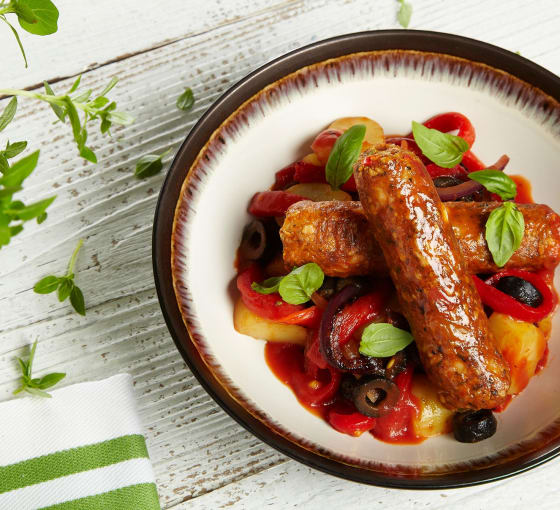 Nothing says 'sharing' quite like falafel. Delightful warm or cold, they're ideal for parties, packed lunches and delicious dinners. Bake in the oven and dip in hummus, or enjoy a quick snack straight from the packet!
Find out more
Known for its ability to absorb flavours, tofu is the ultimate protein-packed ingredient! Cubed, sliced, glazed, fried or baked - when it comes to satisfying tofu dishes that deliver on taste, the only limit is your imagination.
Find out more
Breakfast, lunch, dinner - whichever meal of the day, sausages suit them all. Served up in a full English, fried for a succulent sandwich or baked in a feel-good casserole, they always make the meal! Vegetarian sausages have never tasted so good.
Find out more
Bursting with flavour, our light bites are wonderful warmed through. Great as a side dish, hot snack or part of a main meal, they'll take centre stage at any gathering. With food this yummy, you'll never have to compromise on taste again.
Find out more
We're proud to offer a frozen food range that packs in this much flavour. Easy to store and simple to cook, warm up straight from the freezer to create delicious feel-good vegan meals in minutes!
Find out more
Vegan recipe

Inspired by the eateries of New Orleans, this 20-minute meal is packed full of flavour and totally vegan! Cauldron Marinated Tofu Pieces are coated with Cajun seasoning, pan-fried...

View recipe

Vegan recipe

This vegan fusion power bowl brings together the best of all worlds in one glorious dish! Absolutely loaded with fresh and crunchy veggies, it combines Cauldron Middle Eastern...

View recipe

Vegan recipe

Southern fried in our own blend of not-so-secret seven herbs and spices, this recipe transforms the Cauldron Organic Tofu block into crisp, golden bites bursting with flavour....

View recipe
We've been making delicious, exciting food for almost 40 years.
We're dedicated to creating a wide variety of mouth-watering plant-based products that deliver - above all else - flavour, flexibility and satisfaction. Our team of experienced foodies are always bubbling over with imaginative new ways to make sensational, great-tasting vegetarian and vegan food everyone can enjoy.
More about us