New Year. New

You.
Inspiration and tips for a happy Veganuary
Whether you're a veggie looking to make a positive change in the new year, or a vegan in need of some delicious fresh ideas, we've got you covered. There's vegan recipes to inspire morning, noon and night. We've even a few not so naughty vegan desserts. As well as top tips for dining out as a vegan. Everything you'll need for an easy and happy Veganuary.
Discover More
Show January who's boss
Our easy and popular Vegan recipes
Featured recipe:
First time using Tofu? This no fuss curry is simple and delicious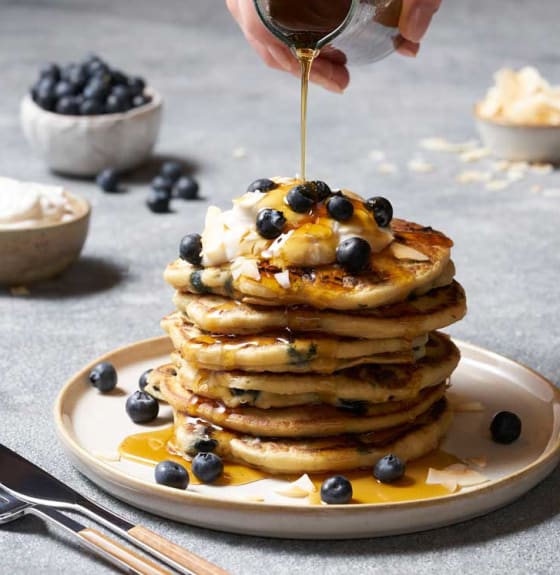 Vegan recipe
Vegan Coconut & Blueberry Pancake Stack
Pile it high with these light and fluffy, delicious vegan blueberry pancakes. Made with tofu, they pack an extra protein punch to any breakfast.

Tofu Block
Find out more
Eating out doesn't mean missing out.
Fear not, new vegans, eating out just got a whole lot easier. Vegan health coach, Yoga teacher and author of theflexiblekitchen.com, Stepfanie Romine has 10 top tips for dining out with confidence.
1
Stick to the appetisers section
"Sides and starters are often vegetarian/vegan. Use this to your advantage and order a couple of small plates if there are no main courses available without meat."
"Ask for steamed vegetables (enquire whether they're cooked on the same grill as meat), a jacket potato or fries, or salads."
3
Know your Indian options
"Indian cuisine is often naturally meat-free, especially southern Indian dishes. Remember to enquire whether dairy – especially cream and ghee – is used in rice and breads and opt for any number of legumes."
4
Go beyond Sushi at Japanese Restaurants
"There are numerous fish and meat-free options in Japanese cuisine. Many noodles are made with eggs, so ask if vegan options are available. Soba and udon noodles are traditionally free of eggs."
5
Know how to order Mexican food
"Thankfully your plant-based options don't stop at tortilla chips and salsa. With a heavy emphasis on beans, Mexican is another veggie-friendly staple."
6
Have your pick of Middle Eastern eats
"The cuisines in the region have in common that they can easily be meat fee. Check to see whether tahini sauce contains dairy, then drizzle the rich, bitter sesame sauce over salads and grilled vegetables."
"You'll find endless pasta shapes and options – just ask for those without the meat stock, cream or cheese. You can't go wrong with marinara or pomodoro sauce."
"Enquire whether fish products are used in any sauces or dressings. Pad thai can be made without meat, but it usually does contain egg as well, so customize your order as needed."
9
Know the sneaky places you'll encounter meat
"You should know where animal products might be lurking in your food. Gelatine for example; aspic, gummy candies and marshmallows all contain gelatine, which comes from the bones and connective tissues of animals."
10
Ask questions and don't apologise!
"Staff may not know what 'vegan' means. If needed, offer a brief explanation, be clear with your questions and don't feel the need to apologise."
Explore our most popular vegan products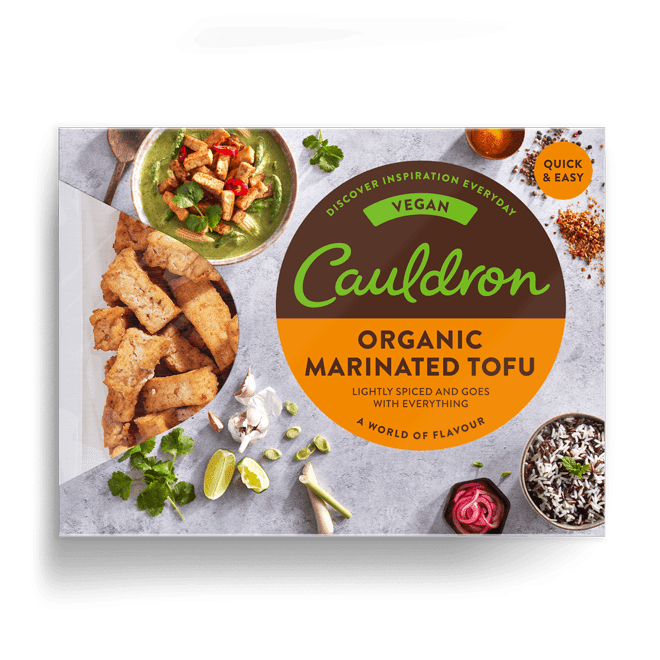 Marinated Tofu Pieces
Marinated with a hint of garlic and ginger, our Organic Marinated Tofu pieces are packed with flavour and offer a super convenient dinnertime solution. Eat straight from the packet...
Find out more