Explore
We're opening the door to a whole new world of flavour. To help you on your culinary journey, we've pulled together everything you need to learn about our foods, uncover new recipes and fine-tune your skills in the kitchen.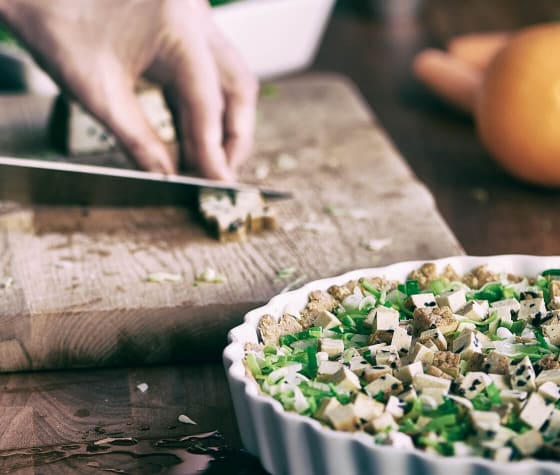 FAQs
At Cauldron, we've been making high quality vegetarian and vegan products for almost 40 years. In that time, we've been asked for more details on how and why we do things, so we've gathered together all of your most frequently asked questions to help you find the answers you're looking for.
Read all FAQs
The Knowledge Hub
Sometimes developing new flavours and techniques can be daunting, but we're here to help - our chefs are experts when it comes to cooking up delicious new ideas. We're the masters of creating textures, infusing flavours and delivering dishes that surprise and delight. Check out our handy tips and how-to guides to take your dinnertimes to the next level.
Guides

What are falafels? Falafels are deep-fried balls traditionally found in Middle Eastern cuisine, usually made from ground chickpeas, though some variants contain broad beans or...

Read guide

Guides

National Curry Week 2017! To celebrate National Curry Week, we've put together our very own Cauldron Curry Cookbook with all our favourite vegetarian and vegan curry recipes from...

Read guide
The Cookbook Library
Inspired by restaurants and street food vendors across the world, we're always conjuring up delicious recipes based on different cuisines. We've put all our favourites into handy downloadable cook books, making it easier than ever for you to find the dish you're looking for.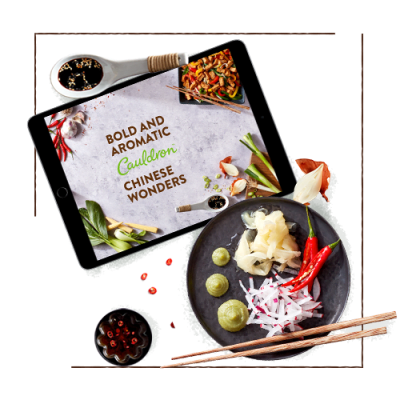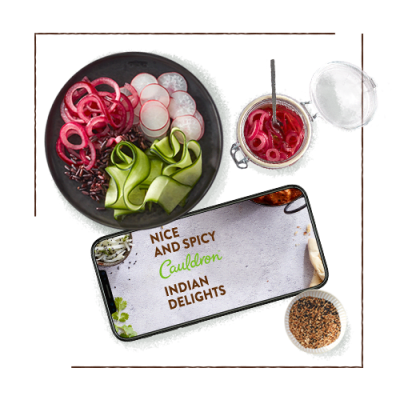 See what we've been up to
Creativity is at the heart of what we do - it reaches far beyond delivering on feel-good flavours and delicious recipes. We want to involve our fans more and more in our exciting campaigns and competitions. In the mean time, here's a look back at some of our favourite adventures!
Masters of Tofu
Love Falafel
National Tofu Day
Veganuary
Be inspired by our Blog
Keep up-to-date on cooking trends, recipe ideas for special events and much, much more. It's the perfect place to dive into our back catalogue of inspiration - and make yourself hungry in the process!
Posted

·

6th November 2019

Christmas is the season to spend time with loved ones and be thankful for everything we have. One of the best ways to do this is by celebrating with amazing food. Delicious meals,...

Read post

Posted

·

22nd October 2019

You don't have to consider yourself a 'junk food vegan' in order to really enjoy some vegan junk food every once in a while! You can follow a relatively healthy vegan diet and indu...

Read post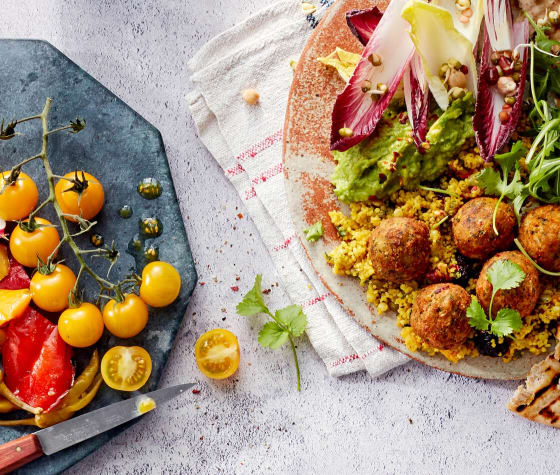 Our Recipes
Hopefully we've whet your appetite! You should be armed with everything you need to know to cook our tasty tofu, falafels and veggie sausages. Our recipes are a sure-fire way to put your foodie knowledge to the test and try out something new.
See all recipes