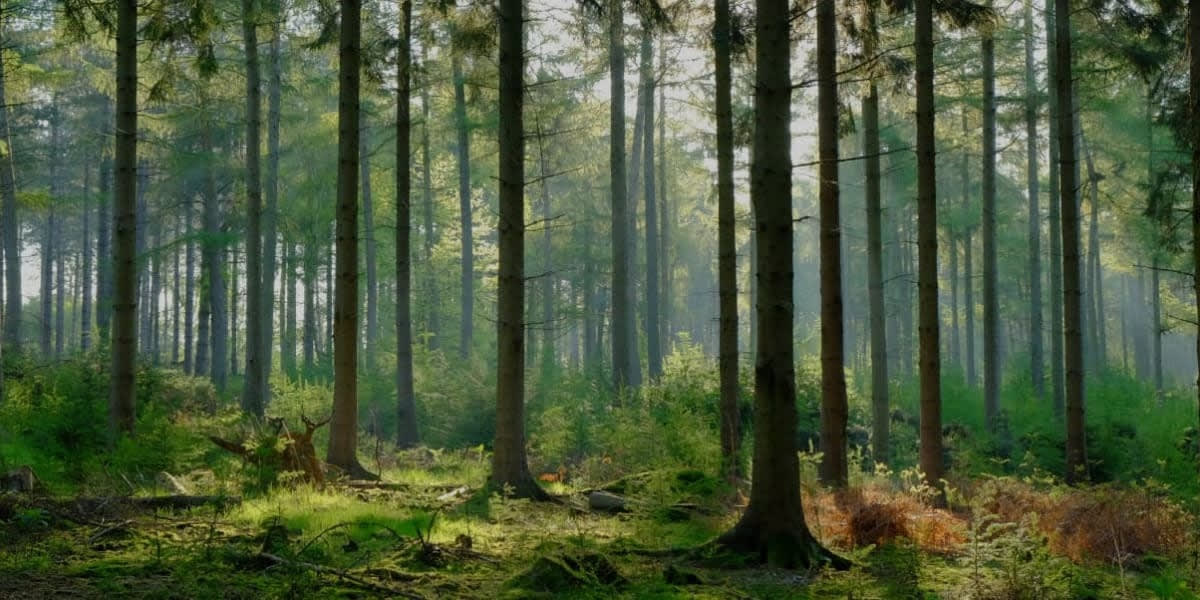 Proud our Plant Based food is
Carbon Neutral
You and our planet truly deserve the best.
While our Plant Based products already do their bit for the environment, we know there is always more that can be done.
This is a commitment from us to you and the world we live in together. By making and choosing Carbon Neutral products, we can all make a difference with every delicious dish.
Join us and go Planet Based for our future!
Reduction Measures
It's our ambition to become Net Positive by 2030 and we are committed to continually reducing our carbon emissions, by taking meaningful action and focussing on improving our brand sustainability credentials.
So far we have transferred to 100% renewable electricity in all our factory sites and further reduced our overall energy use by 28% in 2021 compared to the 2018 baseline.
We share the concern we all have about food waste and we have reduced wastage in our factories by 28% in the past year.
By 2025, all of our packaging will be reusable, recyclable or compostable. Currently, 97% of all packaging is recyclable and 100% of our cardboard is PEFC/FSC certified.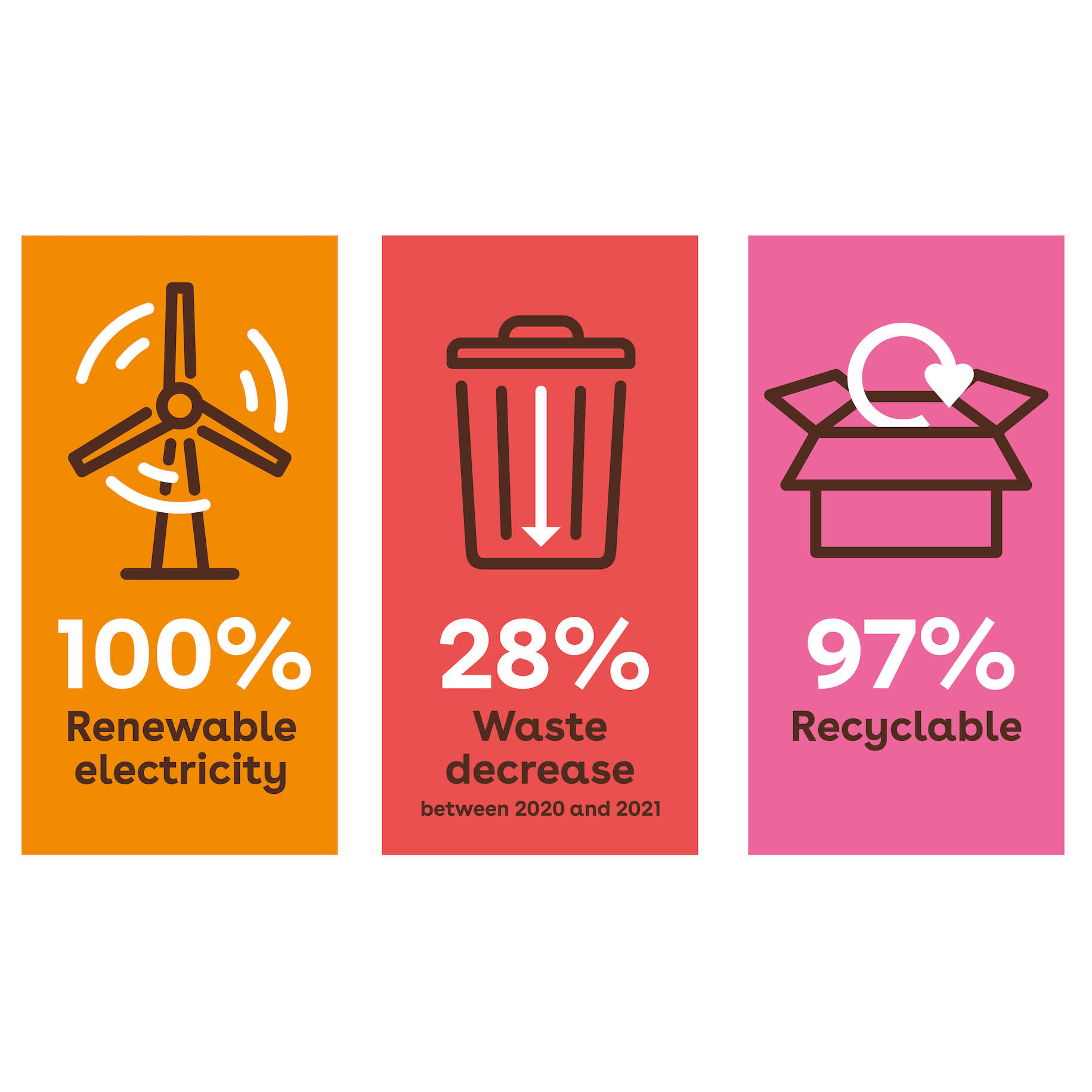 Our Commitment to Certification
Our Carbon Neutral certification with ClimatePartner gives you the confidence that every Plant Based Cauldron product has been analysed and independently certified, and that the equivalent amounts of CO₂ emissions have been reduced and offset in line with our carbon reduction measures.
We commit to keep challenging ourselves to do better and reach our ambition to be Net Positive by 2030.
To see the full analysis, reduction measures and offsetting projects, head to our dedicated hub over at ClimatePartner.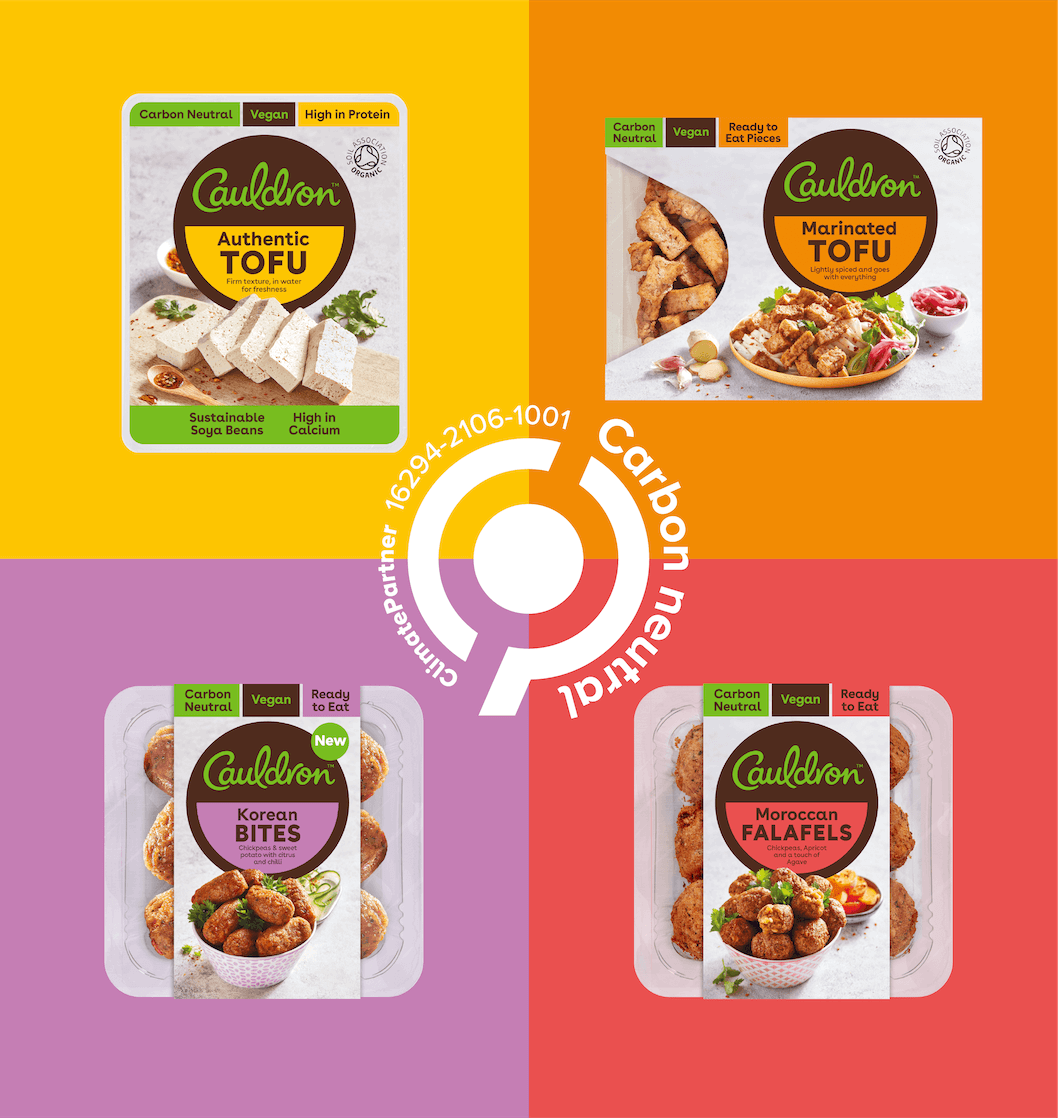 What do we mean by Carbon Neutral?
Carbon neutrality means that the carbon footprint of all our Plant Based products has been calculated on the basis of internationally recognised standards and fully offset by supporting international climate action projects.
These calculations include our ingredients, packaging, energy required to manufacture the product, transportation and waste treatment too.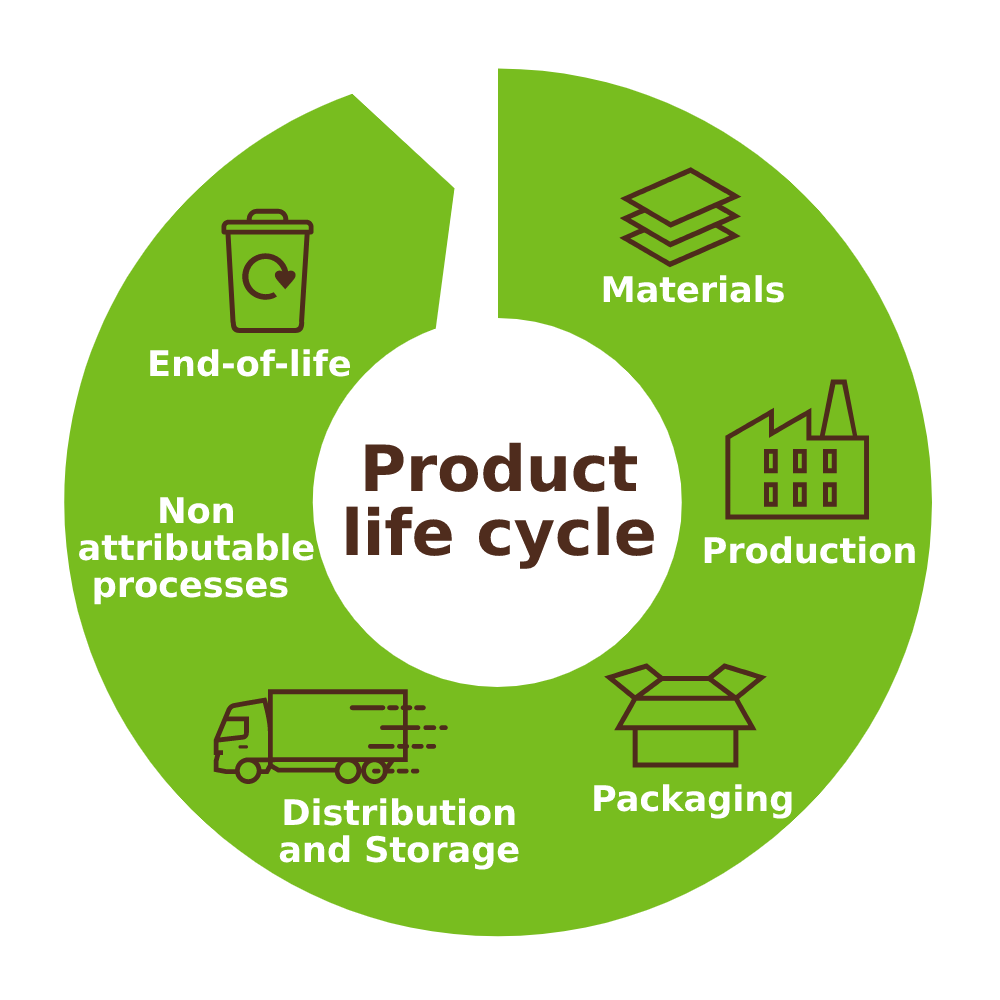 As part of the journey we will continue to reduce our CO₂ emissions where possible and while we are doing that we will commit to investing in sustainable projects which will include:
With these initiatives, we are taking immediate climate action in the UK and around the world.
To find out more about our projects in detail head to our dedicated Carbon Neutral Projects Hub.
Sustainable Soya
We only used sustainable soya beans to create our Tofu, so you can rest assured that our supply supports zero deforestation practices and is GMO-free.